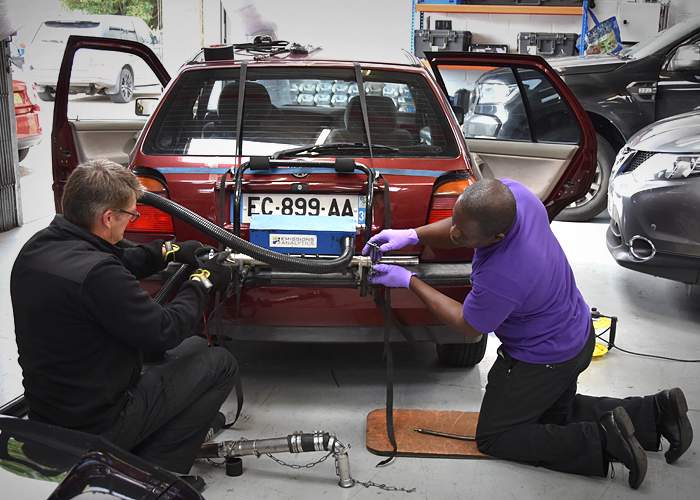 When a car breaks down, your heart skips a beat. Along with immediate hazards, you'll need to find a mechanic to repair it. What is the best way to find the best mechanic when you are away from home? Use the tips described to help you find the right mechanic.
Bring a battery charger with you in your trunk. Dead batteries are a common problem for many drivers. Additionally, having a charger with you will allow you to aid other motorists in similar need. Learn to locate the points where you should connect the battery charger on your car.
An emergency kit is a must for your car. You need tools to change a flat tire, charge a battery, and you must have spare gas. Blankets may be added, some batteries and a flashlight for if you have a trouble with your car at night.
You don't have to get …